---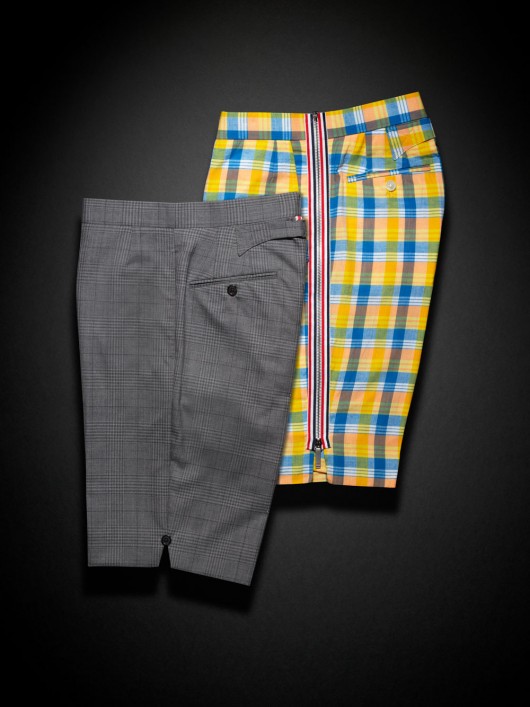 Shorts, Thom Browne, s/s 2018.
Uno dei maggiori trend dell'estate 2018 è il pantalone corto. Non bermuda, corto: mostrare polpaccio e mezza coscia torniti (si spera) sarà un must, spesso giocando con abbinamenti inusuali – gli shorts come completamento di un outfit altrimenti classico, oppure portati con grosse maglie tricot – o con le lunghezze – gambe scoperte ma spolverini lunghi e leggeri. La collezione s/s18 di Thom Browne è certamente una delle più emblematiche: lo stilista americano propone sia una versione "sobria", in principe di galles grigio, che una versione decisamente sgargiante con zip laterale, tanto per osare fino in fondo. A cura di Angelica Pianarosa, Foto Michele Gastl.
One of the main trends of summer 2018 is the shorts.
Not the bermuda shorts, but short shorts: showing finely built (hopefully) calfs and half thighs will be a must, often playing with unusual matches – shorts as a completion of an otherwise classic outfit, or worn with large tricot sweaters – or with the lenght – bare legs but light and long dust coats. The Thom Browne s/s18 collection is surely one of the most iconic: the american designer proposes both a "sober" variation, a grey glencheck, and a very gaudy one with side zip, just to dare to the fullest. Edited by Angelica Pianarosa, Ph. Michele Gastl.