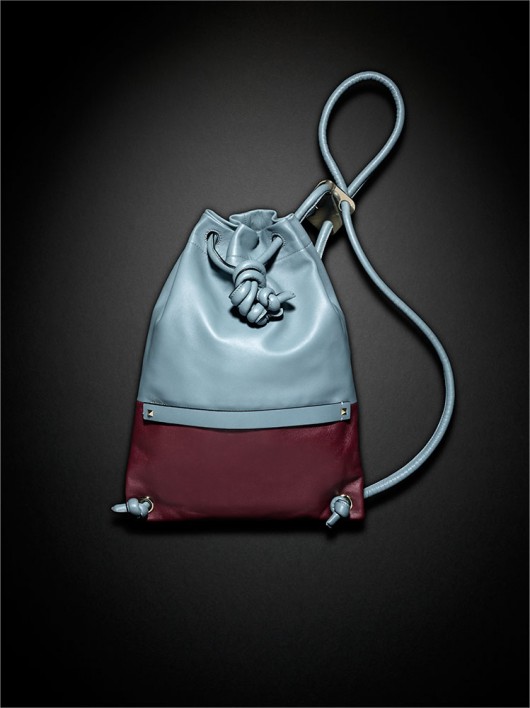 Sacca, Valentino Garavani s/s 2016
La backpack mania è ancora restia ad estinguersi, ma nella p/e di Valentino Garavani, la collezione di accessori della maison Valentino, non mancano proposte di borse da uomo differenti, dall'estro sussurrato, come le pochette stampate a fantasia floreale oppure i borselli profilati dalle tipiche borchie piramidali. E lo zaino, in questo caso, diventa più una sacca destrutturata chiusa da coulisse, dai colori delicati a contrasto e dalle piccole dimensioni. I materiali? Morbida pelle di vitello, e platino per le borchie. Preziosità pastello. A cura di Angelica Pianarosa, Foto Michele Gastl.
The backpack mania
is still reluctant to fade away, but in the s/s collection of Valentino Garavani, the accessories line of the maison Valentino, there are lots of different bags for men, slightly whimsical, like the flowery clutches or the handbags bordered by the typical pyramidal studs. And the backpack, in this case, is more like an unstructured seabag, closed by a drawstring, in delicate contrasting colours and small dimensions. The materials? Soft calf leather, and platinum for the studs. Pastel preciousness. Edited by Angelica Pianarosa, Ph. Michele Gastl.