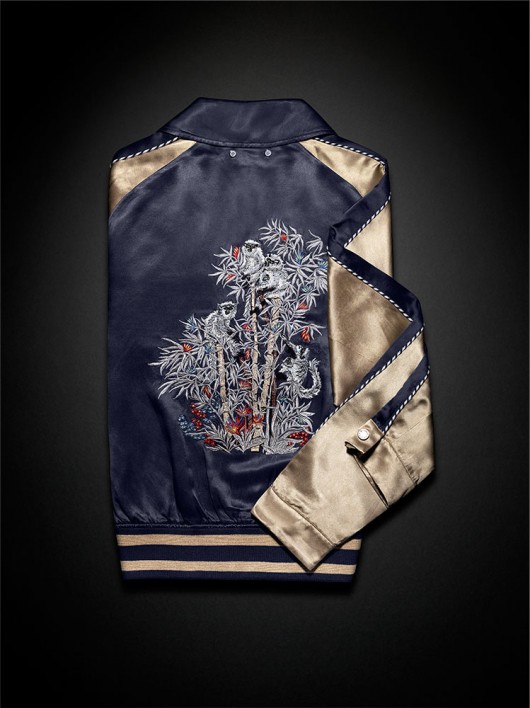 Bomber, Louis Vuitton s/s 2016
Quello che distingue il lavoro di Kim Jones per Louis Vuitton è la sua capacità di reinterpretare la tradizione attraverso la sua visione pop. Capacità che vediamo rappresentata nella collezione s/s da uno suoi dei capi più caratteristici: la classica varsity jacket americana in una versione iper-raffinata in satin bicolore con minuziosi ricami di animali esotici, ispirati all'iconografia nipponica. A rappresentazione di come idee e simbologie possano migrare e fondersi in un insieme perfetto. A cura di Angelica Pianarosa, Foto Michele Gastl.
What distinguishes
the work of Kim Jones for Louis Vuitton is his ability to reinterpret tradition through his pop vision. Ability that we see in the s/s collection, represented by one of its most peculiar garments: the classic american varsity jacket in a hyper-refined version made of two-coloured satin with embroideries of exotic animals, inspired by Japanese artworks. A representation of how ideas and symbologies can migrate and merge in a perfect totality. Edited by Angelica Pianarosa, Ph. Michele Gastl.