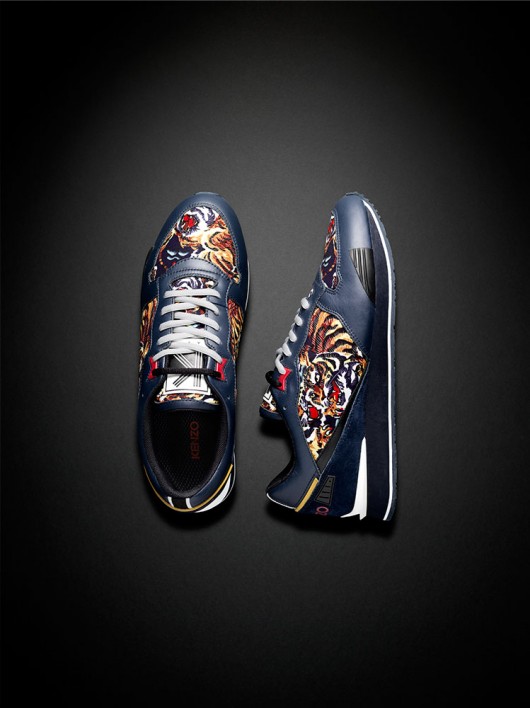 Sneakers, Kenzo f/w 2015
Una delle stampe iconiche della collezione di Kenzo (disegnata da Humberto Leon e Carol Lim), brand che tra i fashionisti si distingue anche per i suoi pattern riconoscibilissimi, è la "Flying Tiger", ispirata ai tessuti orientali. Qui caratterizza le classiche sneakers da corsa in pelle. A cura di Angelica Pianarosa, Foto Michele Gastl.
One of the iconic prints of Kenzo collection (designed by Humberto Leon e Carol Lim), that among fashionistas is known for its very recognizable patterns, is the "Flying Tiger", inspired by oriental fabrics. Here it characterizes the classic running sneakers made of leather. Edited by Angelica Pianarosa, Ph. Michele Gastl.