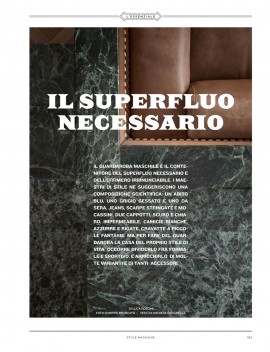 L'Essenziale -"Il Superfluo Necessario" è una guida allo stile senza tempo, ideata per i lettori di Style Magazine. Identifica i capi e gli accessori iconici del menswear classico-formale. Quello che, nel guardaroba di un uomo realista, pratico e solido, non dovrebbe mancare.
Abbiamo scelto una strada diversa da quella che intraprendiamo nello Style Fashion Issue, dove esiste una parte dedicata agli accessori fotografata a still-life con l'oggetto ingrandito, per evidenziarne i dettagli; e una seconda – che riguarda l'abbigliamento vero e proprio – che viene indossata da un uomo del quale non si vede il volto. Per "Il Superfluo Necessario", invece, abbiamo ambientato la moda all'interno di una casa d'epoca ma di gusto contemporaneo al tempo stesso. In sintesi, abbiamo voluto raccontare il mondo di un uomo nella sua privacy, fermando istanti di quotidianità in un contesto elegante e attuale. Così come attuali sono i soggetti degli scatti: perché l'essere senza tempo, nella moda, è una caratteristica attuale. A.C.
Servizio di Luca Roscini. Foto di Beppe Brancato – testi di Michele Ciavarella. Si ringraziano: Argenteria Dabbene Milano, Asnaghi Tessuti, De Padova, Dedar, Entratalibera, Fish Design, Florine Offergelt, Fornasetti, Maryflor Milano, Maurizio Galante per Baleri, Pisa Orologeria (per Vacheron Constantin), Promemoria, Richard Ginori, Saint Louis; Ha collaborato: Giovanni de Ruvo; Set Designer: Ernesto Mameli (assistenti Mattia Galli e Michele Milano).

.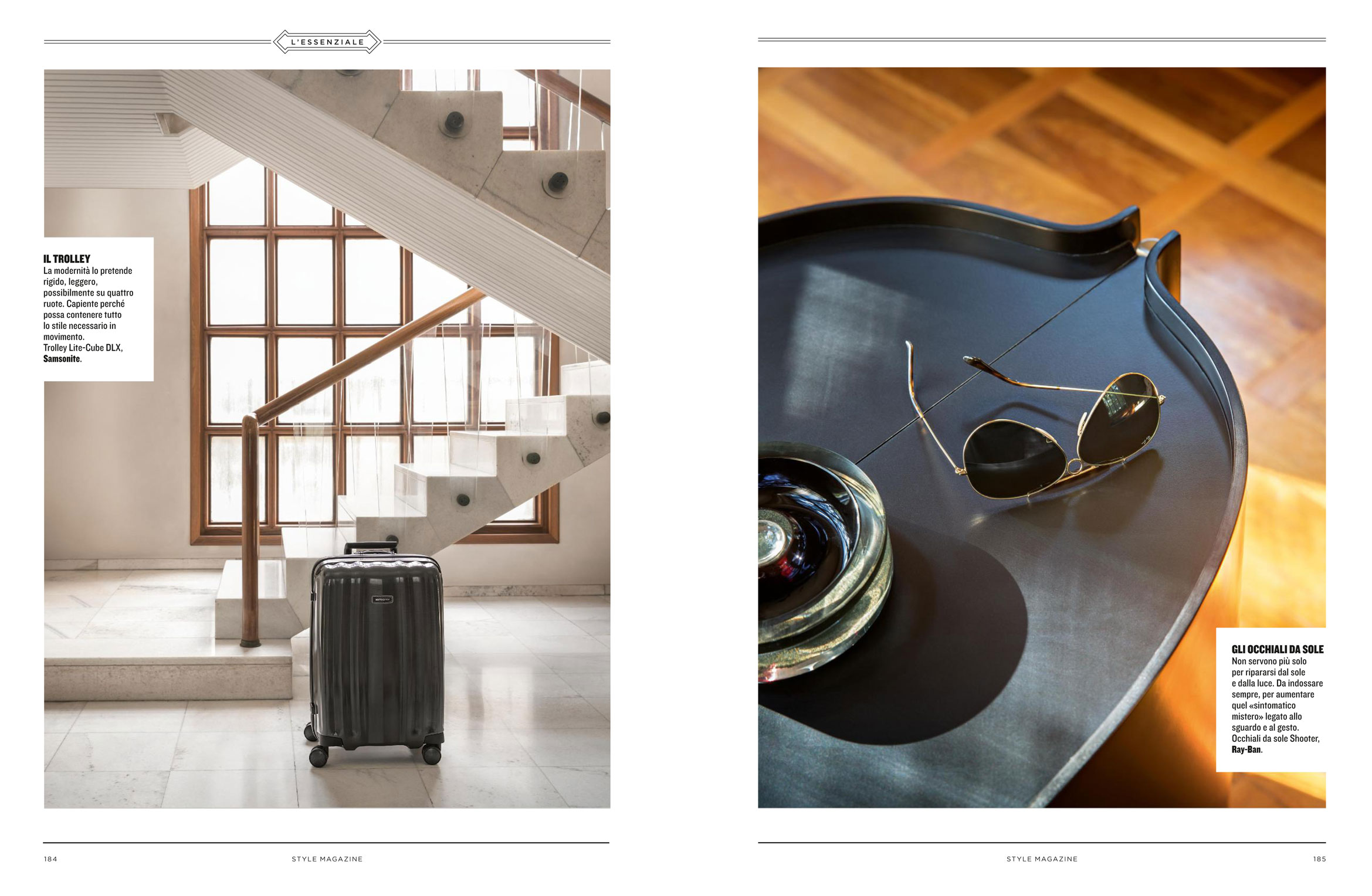 The essential – "The necessary unnecessary" is a guide to the timeless style, created for the readers of Style Magazine. It pinpoints the iconic garments and accessories of classic-formal menswear, that the wardrobe of a realist, pragmatic and solid man, musn't lack. We've made a different choice from the Style Fashion Issue, that has a section dedicated to accessories with a focus on the details; a second section – about clothing – is worn by a man whose face is cut off. For "The necessary unnecessary", instead, we've set garments and accessories inside a vintage house with a touch of contemporary taste. To sum up, we've chosen to describe the world of a man in his privacy, fixing everyday moments in a elegant and modern background. And the subjects of the pictures are modern as well: because being timeless, in fashion, is a modern feature. A.C.