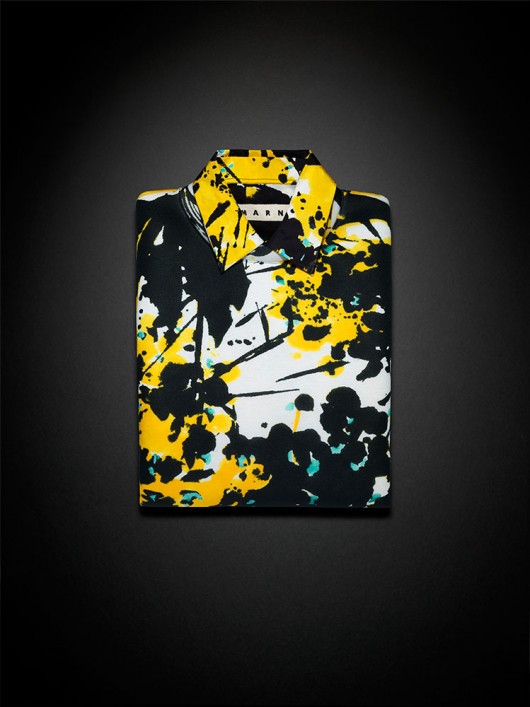 Camicia Marni s/s 2015
Marni (designer Consuelo Castiglioni) vanta da sempre collaborazioni/contaminazioni con il mondo dell'arte. Stampe d'autore in colori vibranti campeggiano su camicie, felpe e T-shirt da abbinare a capi più sobri e dalle linee essenziali. Protagonista della collezione uomo primavera/estate è la stampa "Shodo": spruzzi di colore, colori densi e fiori ad inchiostro che esprimono una grande energia. A cura di Angelica Pianarosa, Foto Michele Gastl.
Marni (designer Consuelo Castiglioni) has boasted collaborations/contaminations with the world of art since ever. Author prints in vibrant colours stand out on shirts, sweatshirts and T-shirts matched with more sober and essential garments. The protagonist of the s/s menswear collection is the "Shodo" print: spurts of colour, solid colours and ink flowers that express a great energy. Edited by Angelica Pianarosa, ph. Michele Gastl.