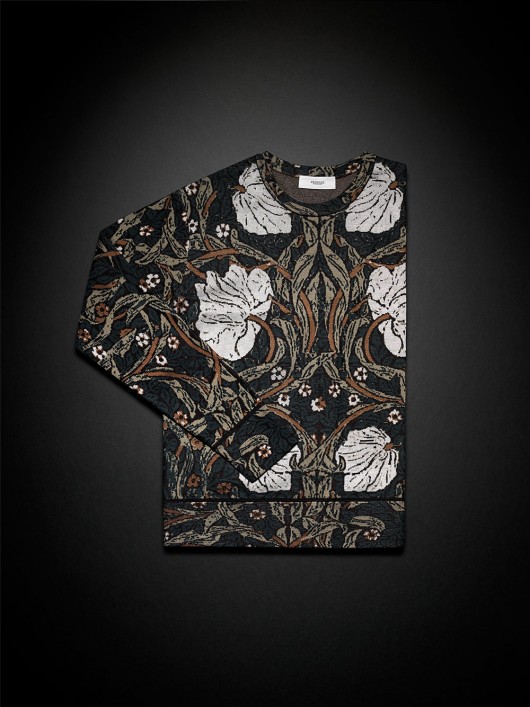 Maglia Pringle of Scotland s/s 2015
Massimo Nicosia, direttore creativo di Pringle of Scotland, ha recuperato, per questa maglia jacquard della sua collezione primavera/estate, un disegno botanico di William Morris. Ma reinterpretandolo, rendendolo "pixelato" e materico. Quando heritage e modernità si fondono perfettamente in un capo. A cura di Angelica Pianarosa, Foto Michele Gastl.
Massimo Nicosia, Pringle of Scotland's creative director, has recovered, for this jacquard sweater of his spring/summer collection, a William Morris' botanical design. But the designer pixelated and reengineered the motif, creating a relief. When heritage and modernity merge perfectly in a garment. Edited by Angelica Pianarosa, ph. Michele Gastl.