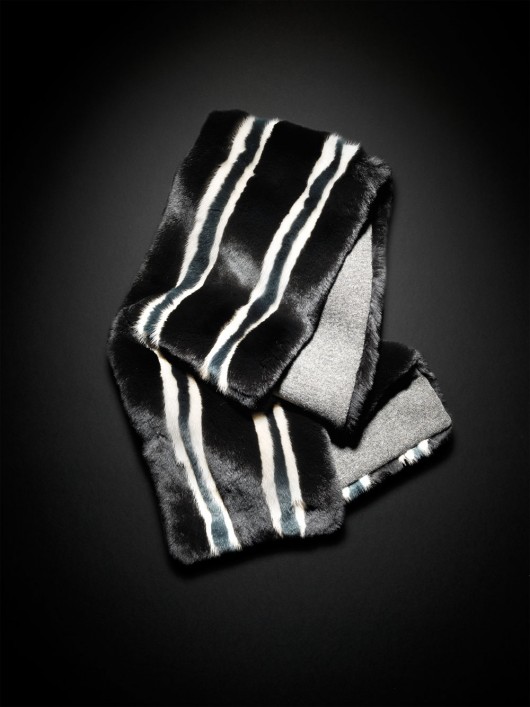 Sciarpa di pelliccia Marni f/w 2014/15
Un tema fondamentale della collezione uomo di Marni (designer: Consuelo Castiglioni) di questa stagione è Quintessentially-closet: un guardaroba di pezzi facili seppur dall'alto contenuto moda, abbinabilissimi tra loro, in una gamma ristretta di colori. I dettagli tipicamente Marni? Le stampe che fanno capolino su camicie e zaini e i tocchi di pelliccia, sui capi e sugli accessori, come le sciarpe con bande a contrasto che rinvigoriscono qualsiasi look. A cura di Angelica Pianarosa, Foto Michele Gastl.
One essential theme of Marni (designed by Consuelo Castiglioni) menswear collection of this season is Quintessentially-closet: a collection of very easy garments, even if with a high amount of fashion content, very matchable, in a very narrow color selection. The typical Marni details? Prints, that peek out on shirts and backpacks, and touches of fur, on clothes and accessories, like the scarves with contrasting stripes that brighten every look. Edited by Angelica Pianarosa, Ph. Michele Gastl.