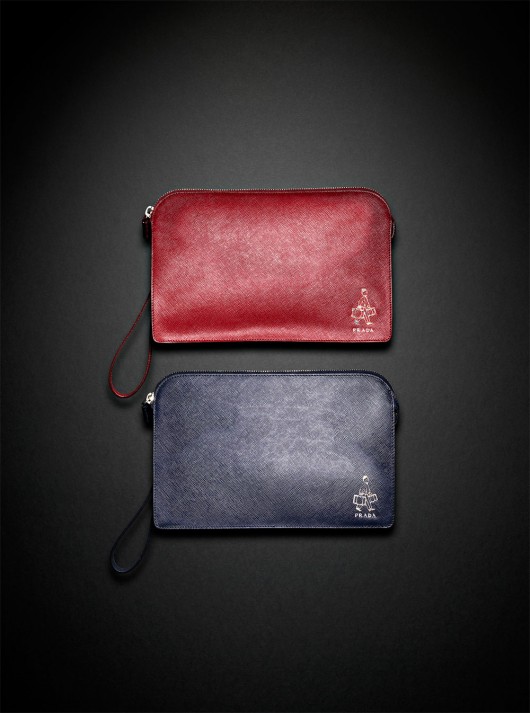 Portadocumenti Prada f/w 2014/15
Maniaci della raffinatezza tout-court: i portadocumenti Prada di questa stagione fanno per voi. La ormai celeberrima pelle saffiano si tinge di nuances sofisticate, e si unisce, all'interno, con una preziosa fodera in pelle di muflone. Il tocco moda? Il divertente e stilizzato logo "Porter", un elemento figurativo iconico del brand, legato alle decorazioni, datate 1913, del primo negozio Prada in Galleria Vittorio Emanuele II ad opera di Nicola Benois. A cura di Angelica Pianarosa, Foto Michele Gastl.
Addicted of refinement: the Prada document holders of this season are for you. The famous saffiano leather is dyed in sophisticated nuances, with a precious lining made of mouflon leather. The fashion touch? The funny and stylised "Porter" logo, an iconic element of the brand, that recalls the decorations of 1913, of the first Prada store in Galleria Vittorio Emanuele II made by Nicola Benois. Edited by Angelica Pianarosa, Ph. Michele Gastl.