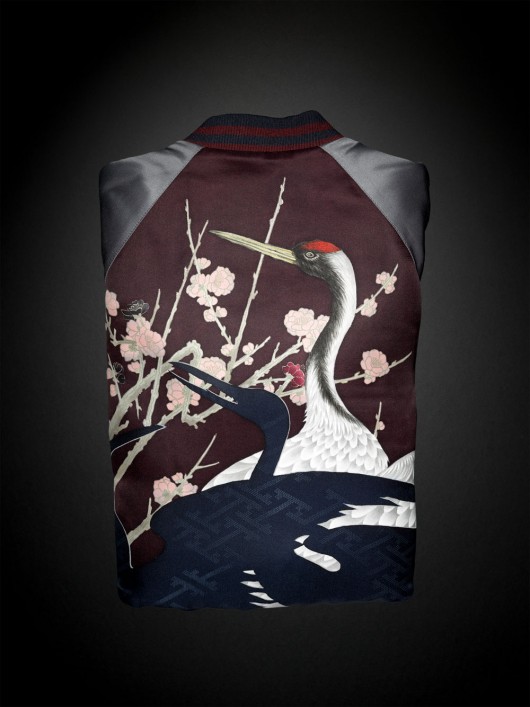 Bomber Brioni f/w 2014/15
Brendan Mullane fonde in maniera magistrale la sapienza del bespoke con i codici dell'abbigliamento nipponico. Colori e stampe degli antichi kimono riprendono vita su abiti e capispalla; così aironi dipinti a mano campeggiano sul bomber in raso. A cura di Angelica Pianarosa, Foto Michele Gastl.
Brendan Mullane merges in masterly way the bespoke's knowledge with codes of japanese clothes. Colours and prints of ancient kimono come to life again on suits and outerwear; so handpainted herons stand out on the satin bomber. Edited by Angelica Pianarosa, Ph. Michele Gastl.