Hermès lancia "Tie Break", una nuova Applicazione disponibile su Apple e Android. Per riprendere fiato tra una riunione e l'altra, in aeroporto o in taxi…O per distrarsi durante un meeting che si preannuncia eterno: tira la cravatta e dai il via al gioco!
L'applicazione è divisa per sezioni:
GAME: Giochi di abilità, giochi di pixel e disegni di cravatte, giochi di parole, indovinelli e vignette: per un vero momento di break. SET: Decori in metamorfosi, la cravatta prende nuova vita. I nodi si trasformano….Tie in motion. MATCH: La cravatta in tutte le sue forme, i motivi a grandezza reale: trova la tua fantasia preferita appoggiando il tuo Smartphone sulla camicia. Scopri l'universo della seta Uomo Hermès. Impara l'arte di annodare la cravatta e gli abbinamenti migliori.
Attenzione: una cravatta tira l'altra!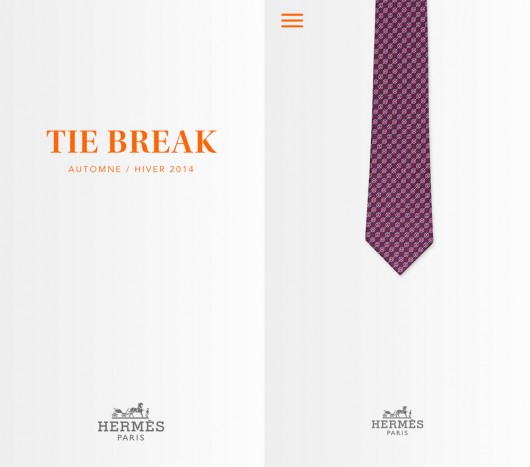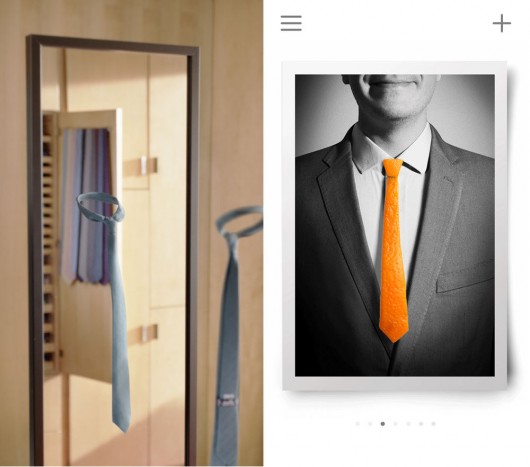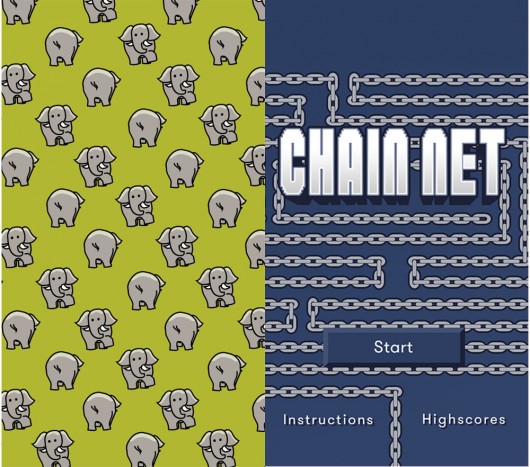 Scopri con noi il teaser dell'applicazione: ENTRA NEL VIDEO, CLICCANDO QUA SOTTO!

Hermès launches "Tie Break", a new App available for Apple and Android. To breathe again after a conference, in the airport or in a taxi…Or to have fun during an endless meeting: tie the knot and start the game! The App is divided into sections: GAME Games of skill, games with pixels and ties' patterns, play on words, riddles and cartoons: for a real break. SET Prints in transformation, the tie reborns. Knots transform themselves…tie in motion. MATCH The tie in every respect, the patterns in full-size: find your favourite one placing your smartphone over your shirt. Discover the universe of Hermès Men's silk. Learn how to knot and the best matches.