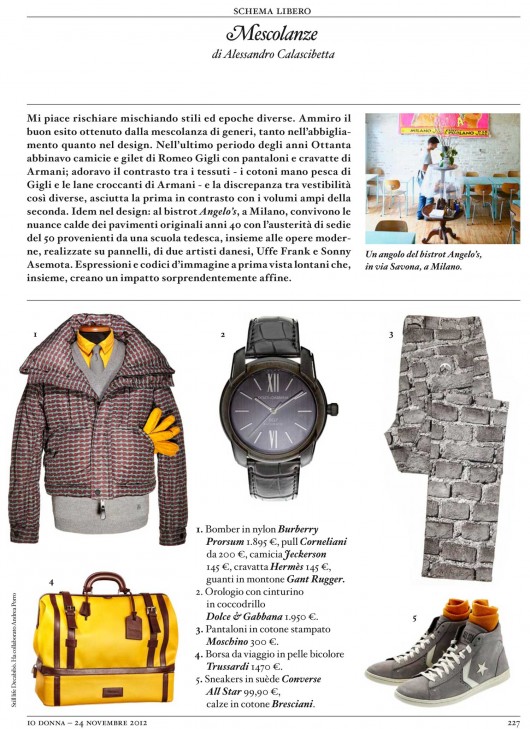 I enjoy taking risks mixing up styles from different eras. I am fascinated by the good
results one can obtain by mixing different styles, in fashion but also in design.
In the late 80s I used to match shirts and waistcoats by Romeo Gigli with ties and trousers by Armani. I just adored the contrast between different fabrics, Gigli's cotton peach skin fabric and Armani's crispy wool. I also love how these materials fit differently: tight-fitting the first one, loose fitting the second. The same goes for design: at the Angelo's bistrot in Milan, there are original floors in warm shades from the 40s and austere 50s german school chairs together with modern artworks which have been realized on panels by the two danish artists Uffe Frank and Sonny Asemota. They are apparently very distant visual codes and expressions but once together they are surprisingly relatable to each other.
In the picture a corner of the Angelo's bistrot in Via Savona, Milan.