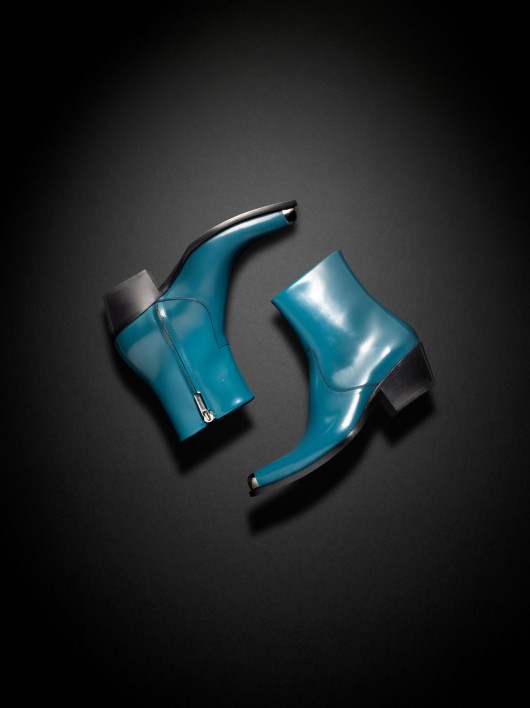 Boots, Calvin Klein 205W39NYC, s/s 2018.
Il Calvin Klein di Raf Simons, da due stagioni rinominato Calvin Klein 205W39NYC, rispolvera, per iniziare, temi legati alla tradizione americana, come lo stile cowboy, il denim, le uniformi. Per la spring-summer aggiunge un tocco tratto dal movimento Pop, e una buona dose di suggestioni da film horror e pulp. E i classici camperos si affilano e si tingono di un lucido turchese, diventando degni di un moderno cattivo cinematografico. A cura di Angelica Pianarosa, Foto Michele Gastl
Raf Simons's Calvin Klein,
since two seasons ago renamed Calvin Klein 205W39NYC, dusts off, as a beginning, classic subjects of American tradition, like cowboy style, denim, uniforms. For spring-summer, it adds a touch from the Pop movement, and a good amount of inspiration from horror and pulp movies. And the classic camperos become sharper and polished turquoise, suitable for a modern cinematographic villain. Edited by Angelica Pianarosa, Ph. Michele Gastl.