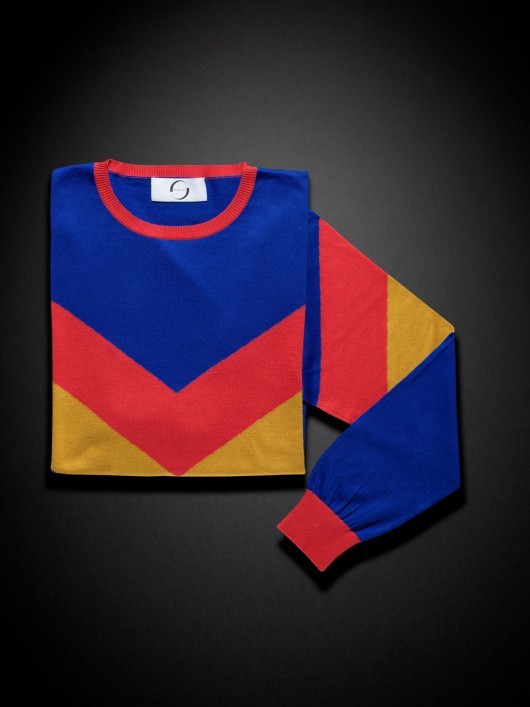 Pullover, Be Around, s/s 2018.
Uno sportswear di alta gamma dal DNA Made in Italy è l'essenza di Be Around, giovane marchio alla sua prima stagione sul mercato (in vendita sullo store online inaugurato pochi giorni fa). Capispalla tecnici ma raffinati, maglieria dai tocchi vagamente futuristici, forme geometriche, colori forti e dettagli curati sono i capisaldi della collezione disegnata dal designer Luca Larenza, eletto a direttore creativo dall'azienda. Che ha scelto anche di pubblicizzare la propria immagine con carattere, chiamando un testimonial d'eccezione: il cestista statunitense di Serie A David Moss. A cura di
Angelica Pianarosa
, Foto
Michele Gastl.
A top-of-the-line sportswear
with a Made in Italy DNA is the essence of Be Around, young brand in its first season on market (sold on the online store launched a few days ago). Tech but refined outerwear, knitwear with slight futuristic touches, geometric shapes, bright colors and care for details are the keywords for a collectione designed by Luca Larenza, alected as creative director by the company. That has chosen to promote itself with personality, with a peculiar testimonial: the USA basketball player David Moss. Edited by Angelica Pianarosa, Ph. Michele Gastl.