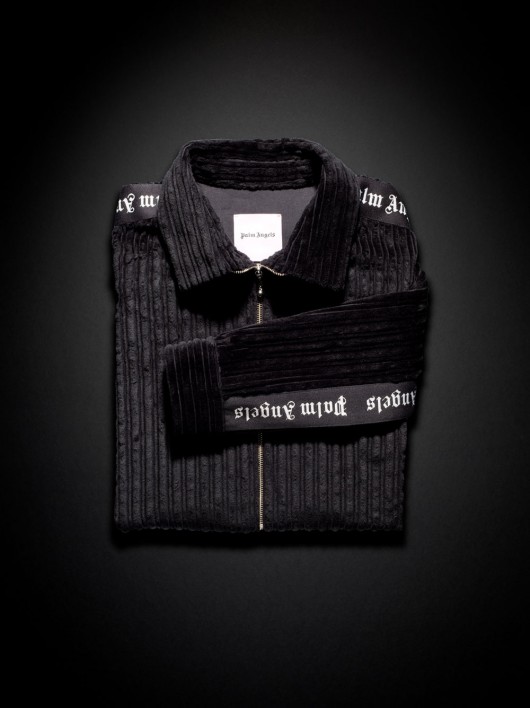 Felpa, Palm Angels, f/w 2017.
Palm Angels nasce dall'idea di Francesco Ragazzi di tradurre in una collezione le suggestioni catturate in un suo reportage fotografico (diventato un libro) sugli skaters di LA: sia l'influenza street che quella sportiva sono evidenti, ma sono "disciplinate" dalla tradizione sartoriale italiana. La felpa fotografata fa parte dell'attuale collezione a/i, e condensa in un solo capo alcuni tra i maggiori trend di stagione: lo sportswear nobilitato, il velluto a coste, e infine le bande logate, che saranno anche un caposaldo (piccola anticipazione) della p/e 2018. A cura di
Angelica Pianarosa
, Foto
Michele Gastl.
Palm Angels started from the idea of Francesco Ragazzi of translating in a collection the mood he captured in a photo report (that became a book) about the LA skaters: the street and sport influence are clear, but they are "disciplined" by his italian sartorial background. This sweatshirt is part of the f/w collection and mixes in a garment some of the main trends of the season: ennobled sportswear, corduroy, and logos on banded strips, that will be a trend (little preview) also of s/s 2018. Edited by Angelica Pianarosa, Ph. Michele Gastl.