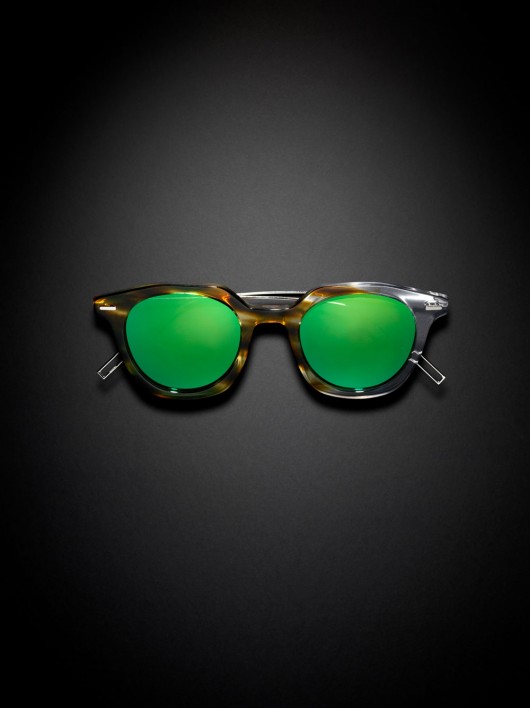 Occhiali da sole, Dior Homme, f/w 2017.
Una revisione di una classica forma dell'eyewear, resa più squadrata, che gioca con pattern stampati su acetato e lenti colorate, per un effetto finale ultramoderno, dato anche dal contrasto tra la parte frontale e le sottili bacchette laterali in metallo. La scelta è totalmente coerente con la collezione maschile di pret à porter, che il designer Kris Van Assche ha incentrato sulla riformulazione dell'abito classico per un pubblico giovane, partendo dalla cultura New Wave di fine anni 70/inizio 80, con contaminazioni dai ravers degli anni 90. A cura di Angelica Pianarosa, Foto Michele Gastl.

A review of a classic eyewear shape, made more
squared, that plays with patterns printed on acetate and coloured lenses, for a very modern final effect, made also by the contrast between the acetate front and thin metal temples. The choice is totally coherent with the menswear Ready-to-Wear collection, that the designer Kris Van Assche focused on the reform of the classic suit for young men, starting from the time of New Wave in the late '70s and early '80s, with contaminations from the 90s ravers. Edited by Angelica Pianarosa, Ph. Michele Gastl.