Richard Schur - Lioness - 2017, acrylic on canvas, cm. 190x150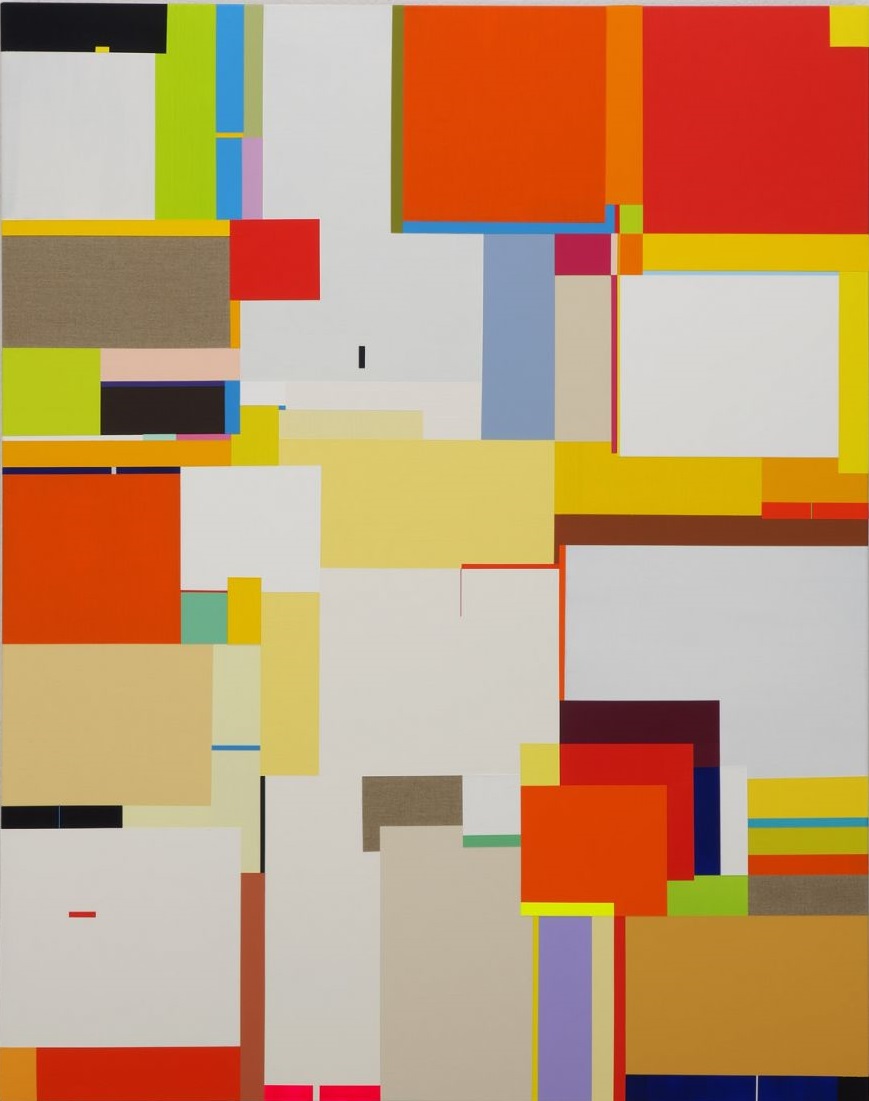 Richard Schur, nato nel 1971 a Monaco, è un artista contemporaneo di origini tedesche che vive e lavora tra Monaco e Berlino.
I suoi lavori astratti, di piccole e grandi dimensioni, sono caratterizzati dalla presenza di un codice di sempre mutevoli sequenze di colore. Alla scoperta di nuove sorprendenti armonie in questa mutua interazione di colori – dal naturale all'artificiale, dal tenue al puro – l'artista crea sereni spazi visivi.
Per Schur, l'astrazione altro non è che "un luogo di memorie personali e collettive, esperienze ed emozioni". Egli rivela chiaramente il suo interesse nella schiettezza dell'Espressionismo, nella limpidezza dell'Hard Edge e nella precisione della pittura Rinascimentale. Gioca con il colore e l'ampiezza, termini centrali nella sua produzione artistica. Schur stesso dice dei suoi dipinti "sono quasi solo colore, e ciò che esso evoca: lo spazio visivo nei miei lavori apre le porte ad un altro spazio, quello trascendentale. Ed esattamente lì risiede ciò che mi interessa. Qualcuno potrebbe dire che la mia arte comincia dove la razionalità, dove le parole descrittive finiscono. Da qualche parte lì fuori, dove risiede il reale mistero della pittura".
Le opere di Richard Schur, uno degli artisti della galleria newyorkese ART 3 Gallery, sono disponibili in vendita online su Kooness.com.
The Sound of Color: Art by Richard Schur- Richard Schur is a German artist, born in 1971 in Munich, currently living and working in Munich and Berlin, Germany. Richard Schur's abstract paintings, large and small, employ a grid-based code of ever-mutating sequence of color. Discovering newly surprising harmonies in the interplay of colors – from natural to artificial, from subtle to raw – in what up close prove to be creamily painterly surfaces he creates serene visual spaces. For Schur, abstraction is "a place of collective and personal memories, experiences and emotions". He clearly shows his interest in the directness of Expressionism, the clarity of Hard Edge and the precision of the Renaissance painters. He plays with color and openness, central terms in his painting. Richard Schur himself says his paintings "are all about color, precisely said about what color evokes: the visual space in my paintings opens the door to another, transcendental space. Exactly there lies what interests me. One could say, my art starts where rationality, where the descriptive words end. Somewhere out there lies the mystery of painting". The paintings by Richard Schur, offered by ART 3 Gallery in Brooklyn (NY), are available for sale on Kooness.com.