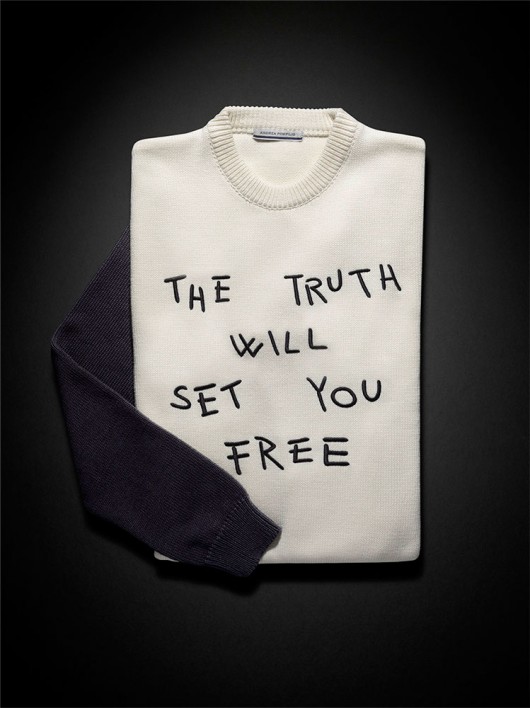 Pullover, Andrea Pompilio, s/s 2017
L' ispirazione che sta alla base della collezione s/s di Andrea Pompilio è la New York degli anni 90, nello specifico il distretto di Alphabet City: un contesto multietnico in continua evoluzione, ma famoso anche per il suo elevato tasso di criminalità. La moda vuole riflettere il modo di vestire e la personalità di quel peculiare mix di trafficanti latinos e afroamericani: abbinamenti contrastanti, volutamente sporporzionati, che creano però un effetto rilassato, seducente. Compaiono elementi appartenenti a diverse epoche, accostati tra loro naturalmente, con tocchi di "arroganza", come gli slogan su felpe e pullover che paiono verità assolute. A cura di Angelica Pianarosa, Foto Michele Gastl.
The inspiration of
the Andrea Pompilio s/s collection is New York City in the 90, in particular the district of Alphabet City: a multiethnic, ever-changing context, but famous for its high crime rate. Fashion wants to express the way of dressing and the personality of that peculiar mix of latinos and afroamerican traffickers: contrasting, intentionally out of proportion, matches, that create a relaxed and charming effect. There are elements belonging to different eras, matched naturally, with touches of "arrogance", like the slogans on sweatshirts and pullovers that look like dogmas. Edited by Angelica Pianarosa, Ph. Michele Gastl.