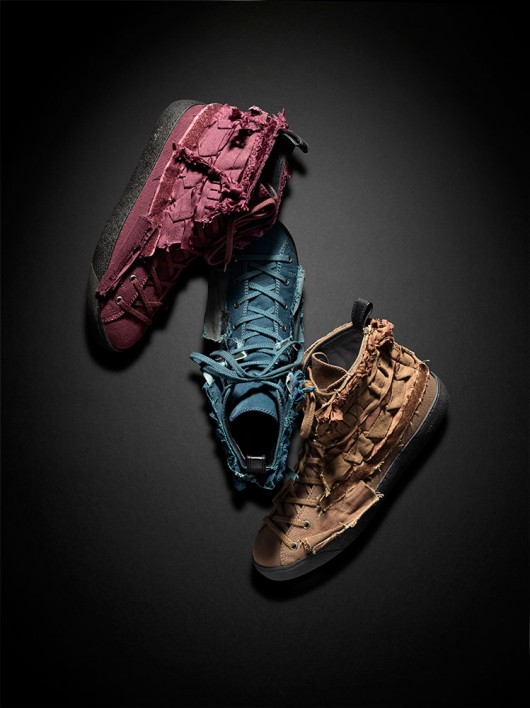 Sneakers, N21, f/w 2016/17
N°21, il brand culto disegnato e diretto da Alessandro Dell'Acqua, fin dai suoi esordi nell'autunno-inverno 2010/2011 si è sempre contraddistinto per la ricerca di un perfetto equilibrio che deriva dalla combinazione inaspettata di tessuti e da un mix di guardaroba maschile e femminile. Una caratteristica peculiare è la decorazione: ricca, ricercata, materica, che rende capi e accessori moderni ma preziosi. A cura di Angelica Pianarosa, Foto Michele Gastl.
N21, the cult-brand designed and created by Alessandro Dell'Acqua, since its debut in fw 2010/2011 has distinguished itself for a perfect balance in unusual matches of fabrics and in a mix of men's and women's clothing. A peculiar feature is the embellishment: rich, refined, three-dimensional, that makes clothes and accessories modern but precious. Edited by Angelica Pianarosa, Ph. Michele Gastl.