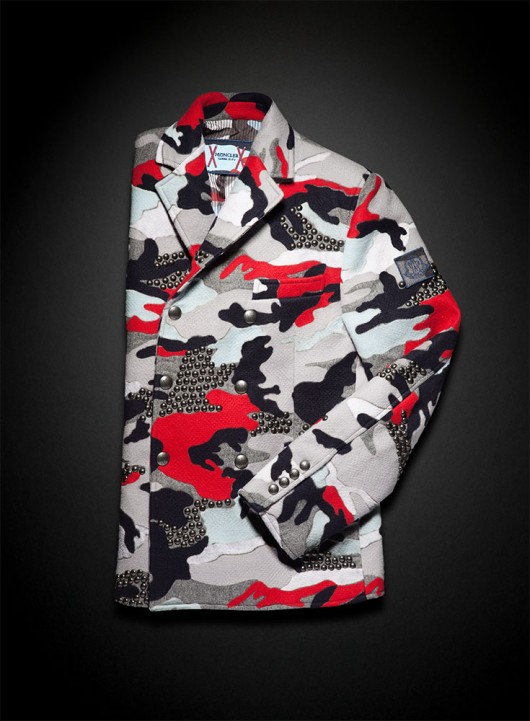 Giacca, Moncler Gamme Bleu, f/w 2016/17
Le collezioni della linea Gamme Bleu di Moncler, disegnate da Thom Browne, hanno come comune denominatore lo sviluppo di uno specifico, semplice tema, declinato quasi ossessivamente nelle sue possibili varianti. Nel caso dell'attuale collezione, Browne ha elevato il camouflage, ma solo nei toni del rosso, bianco, azzurro e grigio, al rango di totale protagonista: stampato, ricamato, borchiato, patchwork, in pelliccia – ogni lavorazione più ricca della precedente- disseminato su giacche, cappotti, pantaloni, maglie, perfino passamontagna. A cura di Angelica Pianarosa, Foto Michele Gastl.
The Moncler Gamme Bleu collections,designed by Thom Browne, have as a common feature the development of a specific, simple topic, through all its possible variations. In this case, Browne has elevated the camouflage, but only in red, white, blue and grey, to absolute protagonist: printed, embroidered, studded, patchwork, made of fur – every variation richer than the previous- on jackets, coats, trousers, sweaters, even balaclavas. Edited by Angelica Pianarosa, Ph. Michele Gastl.