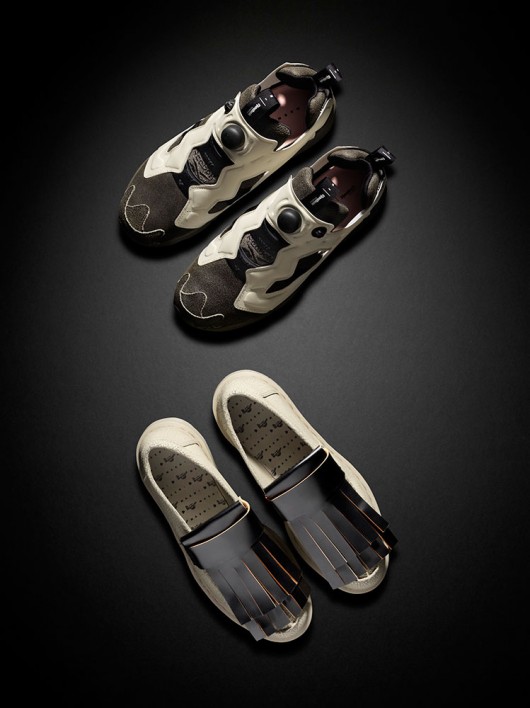 Sneakers Reebok e mocassini Dr. Martens, dalla collezione #StepIntoMARNI in esclusiva per Zalando, f/w 2016/17
A pochi giorni dall'annuncio dell'addio di Consuelo Castiglioni a Marni, Zalando presenta in esclusiva una serie limitata di calzature, #StepIntoMARNI, che faranno felici gli affezionati del brand. Modelli iconici di quattro altrettanto iconici marchi, ridisegnati secondo i dettami cari alla Castiglioni nei dettagli, nei materiali e nei colori. Nella foto, il mocassino Dr. Martens in pelle craquelè e le Instapump Fury di Reebok. A cura di Angelica Pianarosa, Foto Michele Gastl.
A few days have passed from the announcement of Consuelo Castiglioni leaving Marni, and Zalando presents a limited shoes collection, #StepIntoMARNI, that will make glad the brand's lovers. Iconic models of four iconic brands, redesigned following the lines dear to Castiglioni in details, materials and colours. In the picture, the Dr. Martens loafers made of crakle leather and the Reebok Instapump Fury. Edited by Angelica Pianarosa, Ph. Michele Gastl.