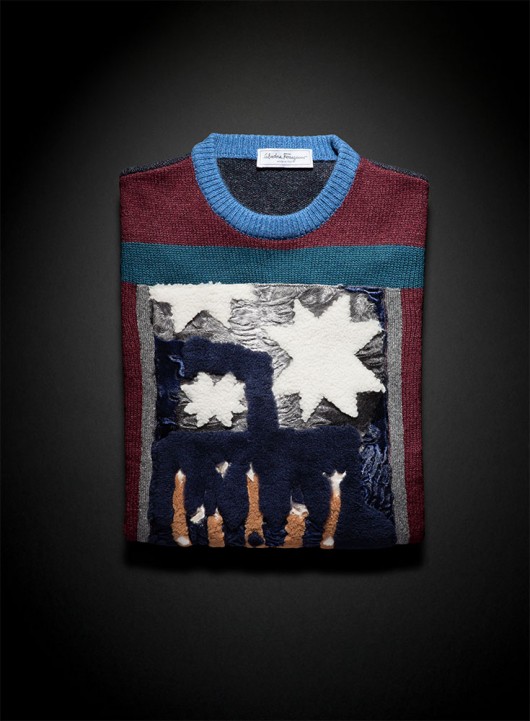 Maglione, Salvatore Ferragamo, f/w 2016/17
La pelliccia si (ri)conferma definitivamente nel guardaroba maschile, non più tanto come espressione di uno status nè, tantomeno, come strumento di protezione dal freddo. La troviamo molto nei dettagli, come mezzo di espressione di un lusso fashionista ma non gridato, come nel caso del pullover di Ferragamo in lana vergine e cashmere, con inserti in shearling e astrakan che ricreano una scena rubata all'arte moderna. A cura di Angelica Pianarosa, Foto Michele Gastl.
Fur reaffirms itself
definitively in menswear, not as a status symbol nor as a protection from cold anymore. We find it in details, as an expression of a fashionista kind of luxury that is not , like in the case of this Ferragamo sweater made of virgin wool and cashmere, with details made of shearling and astrakan that reproduce a scenery stolen from modern art. Edited by Angelica Pianarosa, Ph. Michele Gastl.