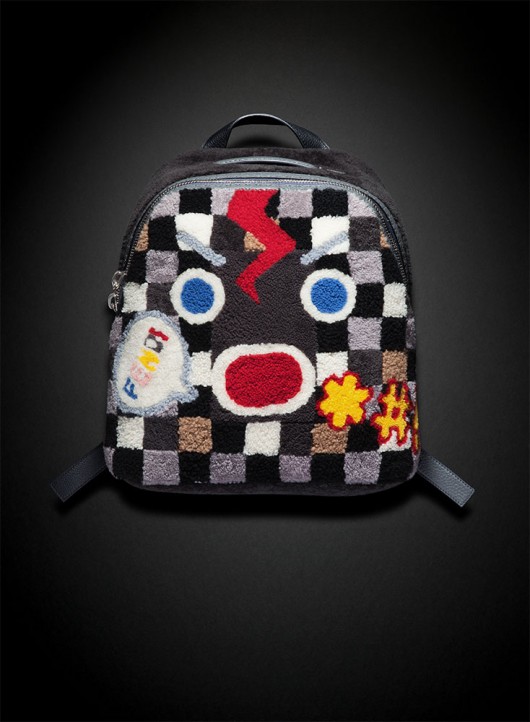 Zaino, Fendi f/w 2016/17
La serie di accessori "espressivi" di Fendi, i Fendi Faces, che già impazzano da alcune stagioni, si arricchisce questo inverno dello zaino in pelle di pecora Merino con intarsio a scacchi e motivo "Mad, furious" in colori vivaci. La praticità è garantita da accorgimenti quali doppia tiralampo, dorso in rete tecnica, spallacci rinforzati e regolabili in cuoio romano che all'occorrenza possono essere usati anche come tracolla. Utilità e fashion, giocosità e qualità Made in Italy in un solo oggetto. A cura di Angelica Pianarosa, Foto Michele Gastl.
The series of Fendi
"expressive" accessories, the Fendi Faces, that have already become a must-have for some seasons, this winter is enriched by the backpack made of Merino sheep leather, with checked pattern and the "Mad, furious" motif in bright colours. Practicality is guaranteed by details like the double zip puller, back made of mesh, reinforced and adjustable leather straps that can transform it in a shoulder bag. Usefulness and fashion, playfulness and quality Made in Italy in an accessory. Edited by Angelica Pianarosa, Ph. Michele Gastl.