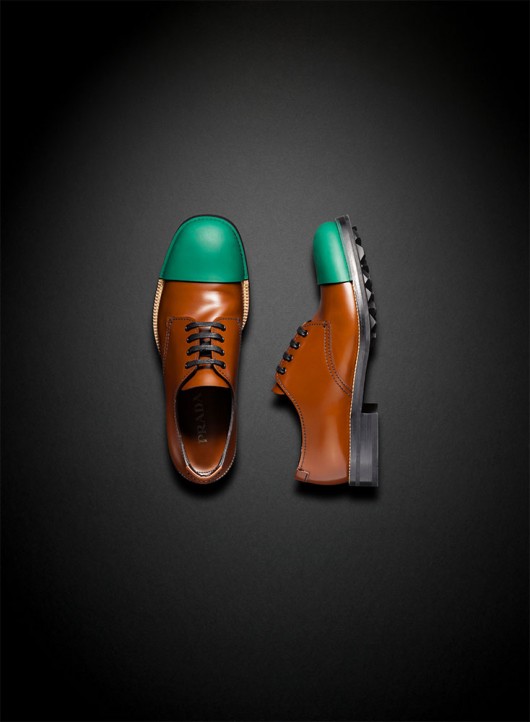 Stringate, Prada f/w 2016/17
Una collezione dedicata ad un ideale vagabondo nello spazio e nel tempo, fatta di capi dalle proporzioni e volumi differenti, stratificati ed arricchiti da elementi "dinamici", come colletti e polsini button-off e stringhe. Con una prevalenza di blu, grigi e marroni, ravvivati da vivaci tocchi di colore presenti nelle stampe disegnate dall'eclettico artista Christophe Chemin e in forma di bande rosse su pantaloni, rever gialli su un giubbino corto, puntali in gomma verde applicati alle classiche derby in pelle di vitello. A cura di Angelica Pianarosa, Foto Michele Gastl.
A collection dedicated to
an imaginary wanderer in space and time, composed by garments with different volumes and proportions, layered and enriched with "dynamic" elements, like button-off collars and cuffs and laces. With a prevalence of blue, grey and brown, brightened up by colour touches in Christophe Chemin's prints and in the shape of red stripes on trousers, yellow lapels on a short jacket, green rubber toe caps on the classic derbies made of calf leather. Edited by Angelica Pianarosa, Ph. Michele Gastl.