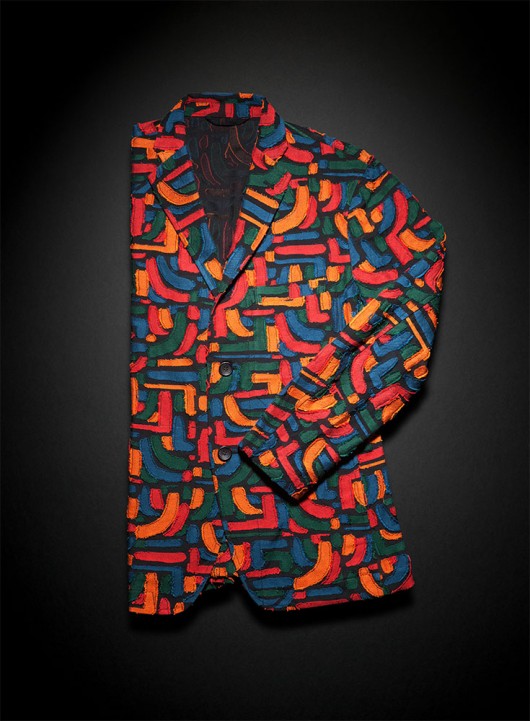 Giacca, Issey Miyake Men f/w 2016/17
Alla ricerca di particolari elementi moda che esulino dal plissè, il designer di Issey Miyake Men, Yusuke Takahashi, propone un pattern già definito come un richiamo ai disegni di Ettore Sottsass e allo stesso tempo alle grafiche (e ai colori) in voga negli anni 80. Riportato sulla giacca monopetto con una lavorazione a rilievo effetto fil coupè. A cura di Angelica Pianarosa, Foto Michele Gastl.
Searching for particular
fashion details different from pleats, the Issey Miyake Men designer, Yusuke Takahashi, presents a pattern already defined as a recall to Ettore Sottsass's drawings and to graphics (and colours) fashionable in the 80s. Reproduced on the single-breasted jacket with an embossed decoration with fil coupè effect. Edited by Angelica Pianarosa, Ph. Michele Gastl.