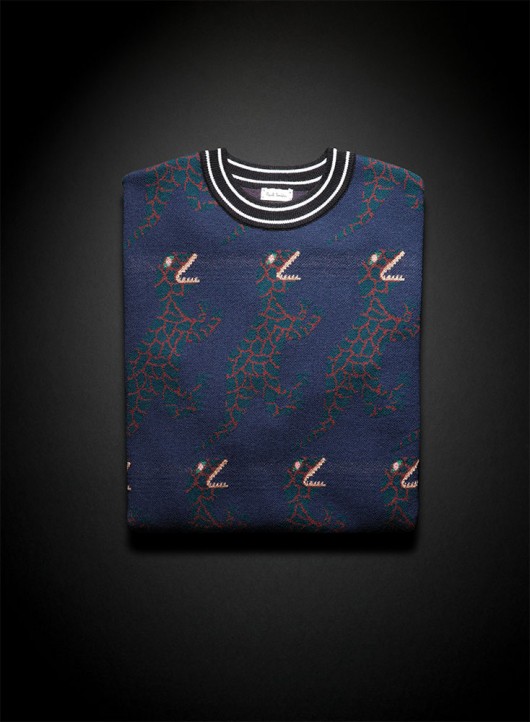 Felpa, Paul Smith f/w 2016/17
Una delle caratteristiche costanti e peculiari delle collezioni di Paul Smith è mantere il rigore e la qualità sartoriali propri della tradizione inglese (i suoi abiti sono un culto tra celebrities e non), stemperandoli a tratti con elementi giocosi, pop, divertenti. Così in sfilata possiamo vedere un cappotto blu notte lungo al ginocchio (con una banda di colore a contrasto) indossato sopra a una felpa con stampa/fumetto di tirannosauri. Scommettiamo che sarà una delle stampe iconiche/ironiche della stagione. A cura di Angelica Pianarosa, Foto Michele Gastl.
One of the constant and peculiar features of Paul Smith collections is to keep the tailoring accuracy and quality typical of british tradition (his suits are a cult among famous and non-famous people), but toning them down with playful, pop, funny elements. So in the fashion show we can see a knee-lenght night blue coat (with a contrasting stripe), worn over a sweatshirt printed with tyrannosauruses. We bet that it will be one of the iconic/ironic prints of the season. Edited by Angelica Pianarosa, Ph. Michele Gastl.