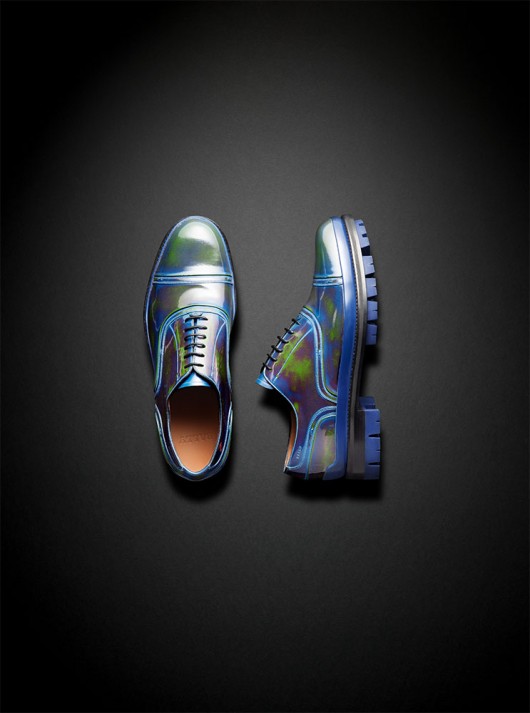 Stringate, Bally f/w 2016/17
Il percorso di rinnovamento del brand svizzero Bally, attuato dal designer Pablo Coppola, si traduce in una riuscitissima fusione tra dettagli spiccatamente fashion e sapienti rimandi al passato. Nella collezione per il prossimo inverno l'ispirazione sono grandi personaggi maschili, da aristocratici, a dandy, artisti e rockers, immaginati come una grande "crew". All'interno della quale non è strano indossare, per esempio, sotto a dei pantaloni blu in fresco lana, un paio i stringate dalla finitura cangiante verde/blu. A cura di Angelica Pianarosa, Foto Michele Gastl.
The renovation process of
the swiss brand Bally, by the designer Pablo Coppola, translates into a very successful fusion of fashionable details and skillful past references. The f/w collection is inspired to great icons, from royals and dandies mixed with artists and rockers, imagined like a great "crew". That likes to wear, for example, with a pair of blue wool trousers, a pair of brogues with a blue/green iridescent finishing. Edited by Angelica Pianarosa, Ph. Michele Gastl.