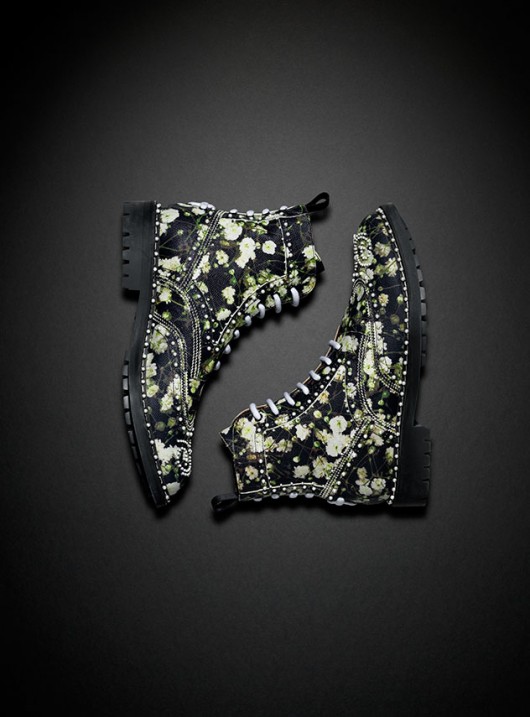 Scarponi Givenchy by Riccardo Tisci s/s 2015
Per la collezione primavera/estate 2015, Riccardo Tisci rivela un lato dark e romantico dell'uomo Givenchy. Un look forte, mascolino e d'ispirazione militare è bilanciato da tocchi soft, come la stampa Gypsophila (comunemente, il Velo di Sposa) e da ricami couture di perle. Il boot stampato e decorato è l'accessorio chiave che racchiude i temi forti della collezione. A cura di Angelica Pianarosa, Foto Michele Gastl.
For the spring/summer 2015 collection, Riccardo Tisci reveals a dark and romantic side of the Givenchy man. A strong, masculine and military-inspired look is counterbalanced by tender touches, like the Gypsophila print (known as the Baby's breath) and couture emboideries with pearls. The embellished and printed boot is the key-accessory that represents the collection's staples. Edited by Angelica Pianarosa, ph. Michele Gastl.