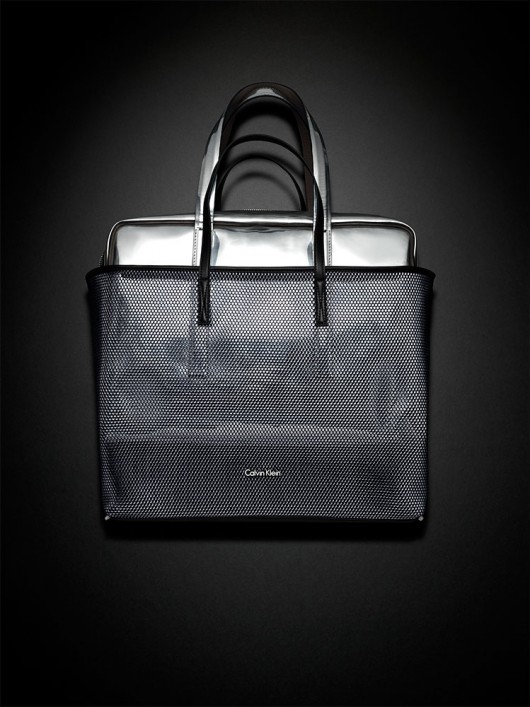 Borse Calvin Klein s/s 2015
Uno dei punti saldi delle collezioni di Calvin Klein Collection (designer Italo Zucchelli) è l'atletismo, portato, per la stagione p/e 2015, ad un nuovo livello di sofisticazione, tendente quasi alla fantascienza. La borsa in pelle specchiata argento è iconica; ci siamo divertiti ad abbinarla con una borsa della linea Jeans, che riprende un altro dei temi-chiave: il vedo-non vedo, reso in questo caso da uno sportivissimo tessuto tecnico a rete. A cura di Angelica Pianarosa, Foto Michele Gastl.
One of the Calvin Klein Collection's (designer Italo Zucchelli) staples is athleticism, brought, for the s/s 2015, to a new sophisticated level, almost inspired by sci-fi. The mirrored leather bag is an icon; we had fun matching it with a bag of the Jeans line, that represents anoher staple: the see-through, rendered in this case by a sporty net technical fabric. Edited by Angelica Pianarosa, ph. Michele Gastl.