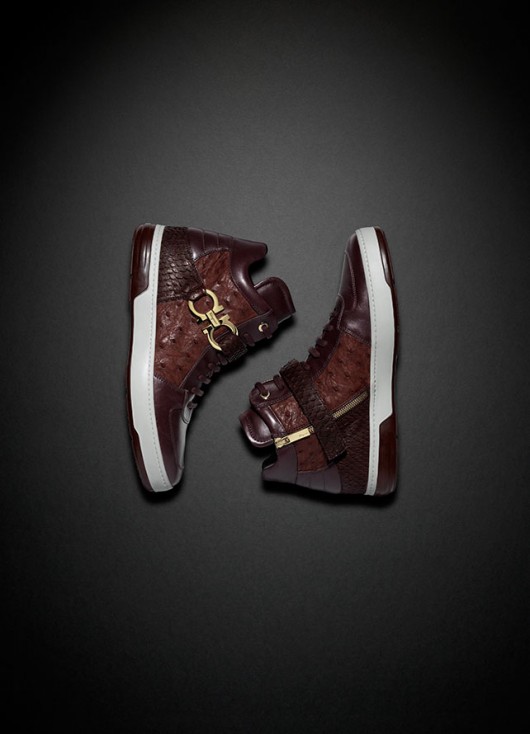 Sneakers Salvatore Ferragamo s/s 2015
Quella delle sneakers di lusso è una corrente che le grandi maison stanno percorrendo con successo ormai da qualche tempo. Fino a raggiungere picchi d'eccellenza, come nel caso di Salvatore Ferragamo: la calzatura alta in nappa è impreziosita da inserti di pitone e struzzo, su cui campeggia l'iconico dettaglio gancio in dettaglio dorato. A cura di Angelica Pianarosa, Foto Michele Gastl.
Luxury sneakers have been a trend followed by the great maisons since some time ago. Reaching peaks of excellence, like in the case of Salvatore Ferragamo: high shoes embellished by inserts of python and ostrich leather, with the iconic detail of the hook made of golden metal. Edited by Angelica Pianarosa, ph. Michele Gastl.