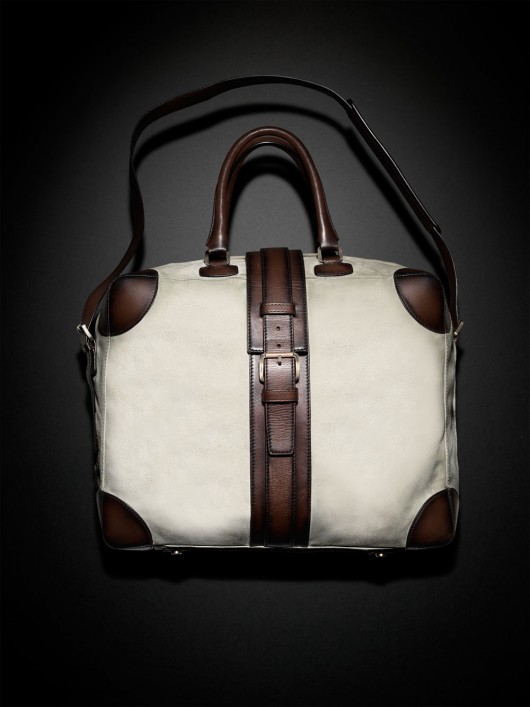 Borsone Salvatore Ferragamo s/s 2015
La collezione p/e di Salvatore Ferragamo (designer: Massimiliano Giornetti) ruota attorno alla figura di un moderno flaneur, dal termine utilizzato da Baudelaire per indicare "il gentiluomo che vaga, provando emozioni nell'osservare il paesaggio". Il vagare inteso nel senso più ampio e nobile, girare per conoscere e arricchire lo spirito. E in quanto gentiluomo, per il flaneur l'eleganza, anche se in viaggio, è d'obbligo: la borsa di canvas morbida, perfetta come bagaglio, si arricchisce di raffinati dettagli in pelle invecchiata. A cura di Angelica Pianarosa, Foto Michele Gastl.
The Salvatore Ferragamo s/s collection (designer: Massimiliano Giornetti) refers to the character of a modern flaneur, that Baudelaire uses to describe a "wandering gentleman, who feels touched looking at the landscape". Wandering in its wider and higher sense, to learn and elevate the spirit. And as a gentleman, for the flaneur elegance, even while travelling, is a duty: the soft canvas bag, perfect as a luggage, has very refined details made of aged leather. Edited by Angelica Pianarosa, ph. Michele Gastl.