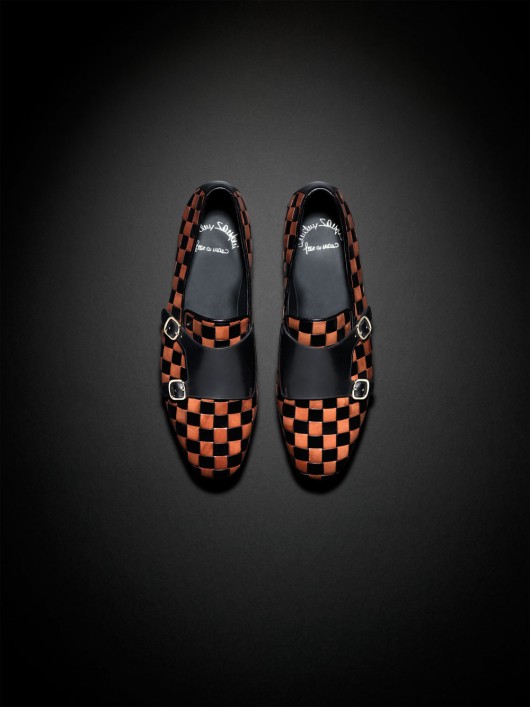 Monkstrap Santoni s/s 2015
Una delle tendenze fashion riguardante le scarpe maschili per la p/e 2015 è l'intreccio. Le monkstrap di Santoni portano il gioco all'estremo: la scarpa diventa una scacchiera di pelle intrecciata, un gioco grafico di alternanza tra color cammello e nero, spezzato dalla fibbia in pelle liscia monocromatica. Un altro classico reinterpretato, per osare con stile. A cura di Angelica Pianarosa, Foto Michele Gastl.
One of the fashion trends for men's shoes in s/s 2015 is the interlaced design. The Santoni monkstraps take it to the limit: the shoe become a chessboard of interlaced leather, a graphic play of camel and black, broken by the strap made of monochromatic leather. Another revisited classic, to dare with style. Edited by Angelica Pianarosa, ph. Michele Gastl.