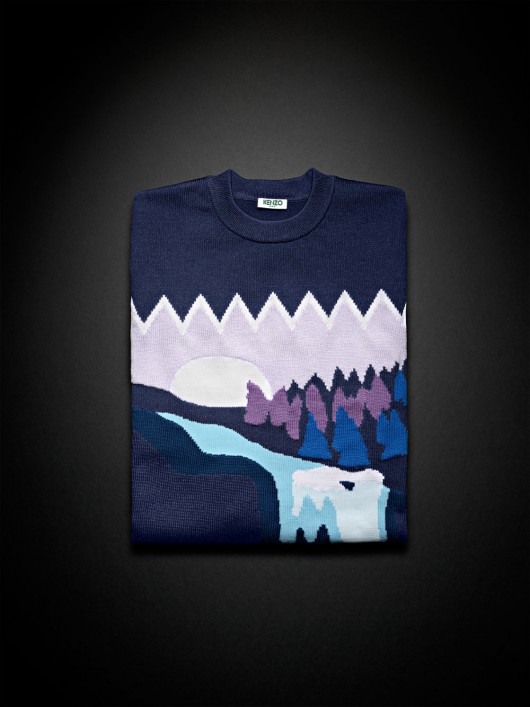 Maglione Kenzo f/w 2014/15
Humberto Leon e Carol Lim, americani trapiantati in Francia alla direzione creativa di Kenzo, continuano con la traduzione della loro terra natia sottoforma di capi d'abbigliamento e motivi ornamentali: dopo la California della p/e 2014, ecco il Pacifico Nord-Occidentale. Colori più scuri, boschivi, e paesaggi suggestivi su una collezione di capi funzionali, dalle linee più pulite ed essenziali. A cura di Angelica Pianarosa, Foto Michele Gastl.
Humberto Leon and Carol Lim, Americans relocated in France to the creative direction of Kenzo, continue the translation of their native land in garments and patterns: after California in s/s 2014, now it's time for Northwestern Pacific. Darker, forest colours and evocative landscapes for a collection of functional clothes, with cleaner and essential lines. Edited by Angelica Pianarosa, Ph. Michele Gastl.