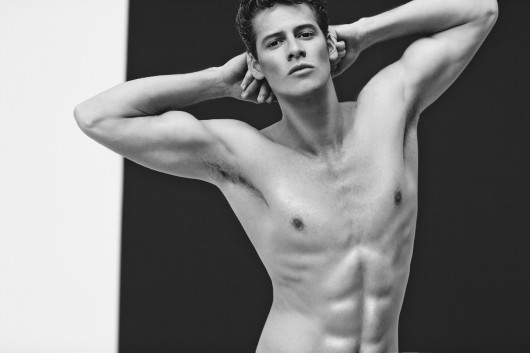 Clicca sull'immagine per ingrandirla
A cura di Gioele Panedda
Grooming di Astor Hoxa using Shu Uemura Art of Hair
Modello Alex Valoto @Elite
La protezione ai raggi UV è fondamentale per preservare l'idratazione dalla testa ai piedi, mantenendo pelle e capelli giovani e vitali.
SISLEY PARIS – SUPER ECRAN SOLAIRE VISAGE SPF 50+ Un vero prodotto di trattamento, offre una protezione ottimale contro i raggi UVA/UVB e idrata perfettamente la pelle del viso. Un complesso filtrante UVA e UVB specifico, oli essenziali (Maggiorana e Salvia), estratti naturali di piante (Calice d'Alkekenge, Cetriolo, Karité).
BUMBLE AND BUMBLE
– INVISIBLE OIL PRIMER Il primer protegge dal calore e dai raggi UV. Agisce quindi preparando i capelli all'esposizione del sole e al calore. Composto da sei oli leggerissimi che permettono di trasformare e proteggere i capelli. Il prodotto è cremoso ed è in formato spray da nebulizzare sui capelli.
MARC JACOBS – LIP LOCK Dalla nuovissima linea di cosmetici Marc Jacobs, ecco Lip Lock, un balsamo labbra che contiene menta rinfrescante, preziosi oli nutrienti e un filtro SPF per un'idratazione e una protezione irresistibile.
LA MER
– THE REPARATIVE BODY SUN LOTION BROAD SPECTRUM SPF 30 Questa lussuosa lozione idratante aiuta a proteggere la pelle dai raggi dannosi UVA e UVB, offre ampi benefici anti-age ed infonde la pelle di idratazione.

Editor Gioele Panedda, illustrations by Andrea Tarella, picture by Francesco Bertola, Grooming Astor Hoxa using Shu Uemura Art of Hair, Model Alex Valoto @Elite
Protection from UV rays is essential to preserve moisturizing from head to toe, keeping hair and skin young and bright.
SISLEY PARIS – SUPER ECRAN SOLAIRE VISAGE SPF 50+ A real beauty treatment, that offers an excellent protection against UVA/UVB rays and moistures perfectly the face's skin. A specific filter complex, essential oils (marjoram and sage), natural plant extracts (winter cherries, cucumber, shea).
BUMBLE AND BUMBLE – INVISIBLE OIL PRIMER This primer protects from heat and Uv rays. It prepares hair to solar exposure. It is made of six light oils that allow to transform and protect hair. The texture is creamy and it has a spray package.
MARC JACOBS – LIP LOCK From the new cosmetic line by Marc Jacobs, Lip Lock, a lip balm that contains refreshing mint, fine nourishing oils and a SPF filter for irresistible moisturizing and protection.
LA MER – THE REPARATIVE BODY SUN LOTION BROAD SPECTRUM SPF 30 This luxurious moisturizing lotion helps to protect skin from damaging UVA and UVB rays, offers a lot of anti-aging benefits and instills a high level of moisture.