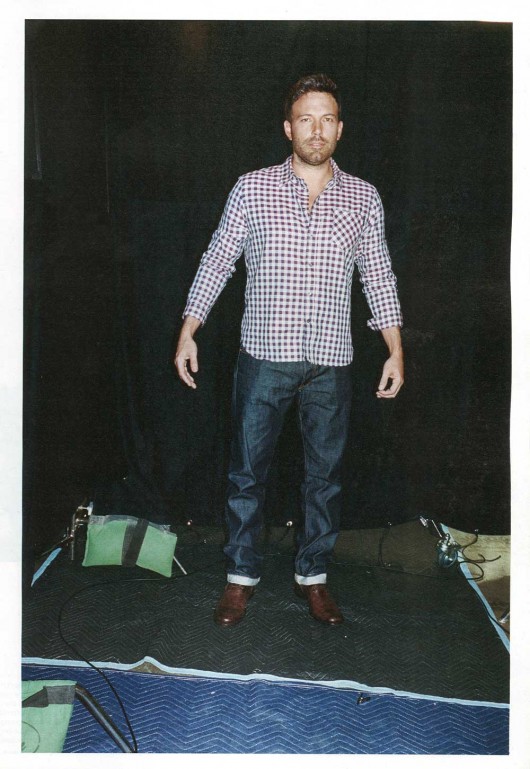 SI
Le luci di Jurgen Teller non risparmiano i difetti, anzi, li accentuano. La bellezza del soggetto non c'entra, se comprate il magazine americano, nello stesso servizio trovate una foto di Matthew McConaughey dove sembra un mostro: lo styling è molto semplice, direi casuale, eppure funziona. A me non piacciono le scarpe stringate con il jeans ma queste hanno la punta arrotondata e soprattutto non sono nere, quindi per me è ok.
YES
Jurgen Teller's lightning have no mercy emphasizing flaws. It has nothing to do with the beauty of the subject. If you get the american magazine, on the very same editorial you will see a picture of Mattew McConaughey looking like hell: a very simple styling, almost randomly put together but it works. I don't really like lace-up shoes  with jeans in general but those are round toe shoes and they are not black , so it's fine by me .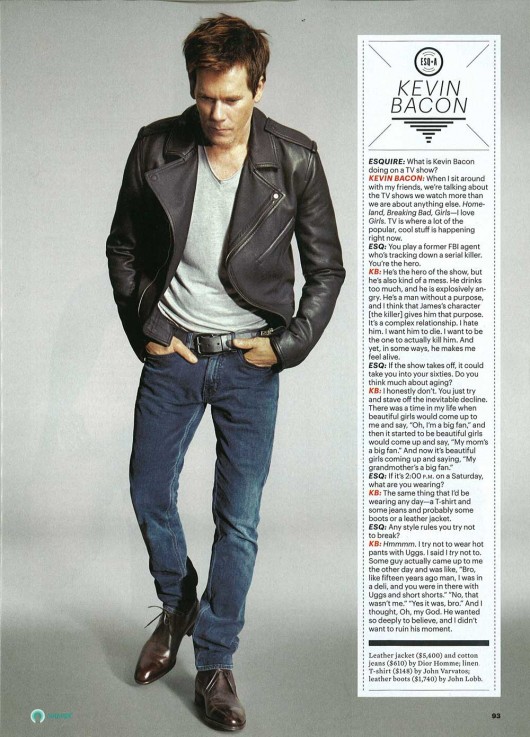 NO
Volevano ringiovanire Bacon con uno styling sportivo? Pessima idea. La maglia a V sulla nuda pelle è controindicata dopo una certa età ed è anche passata di moda tra l'altro, e la stringata a punta sotto il jeans (troppo attillato) è molto volgare. Mi chiedo cosa avrà detto l'agente dell'attore dopo aver visto questo scatto: forse nulla, dato che probabilmente sarà americano.
NO
If the intent was to make Bacon look younger with a sporty look it just didn't work.Is better not to wear v-neck shirts on your bare skin over a certain age and it's also out of fashion. Also lace up tapered shoes with (way too skinny!) jeans, look vulgar. I wonder what his agent thought about the picture: maybe nothing since he's probably american,.