Kooness - Gravity Art Gallery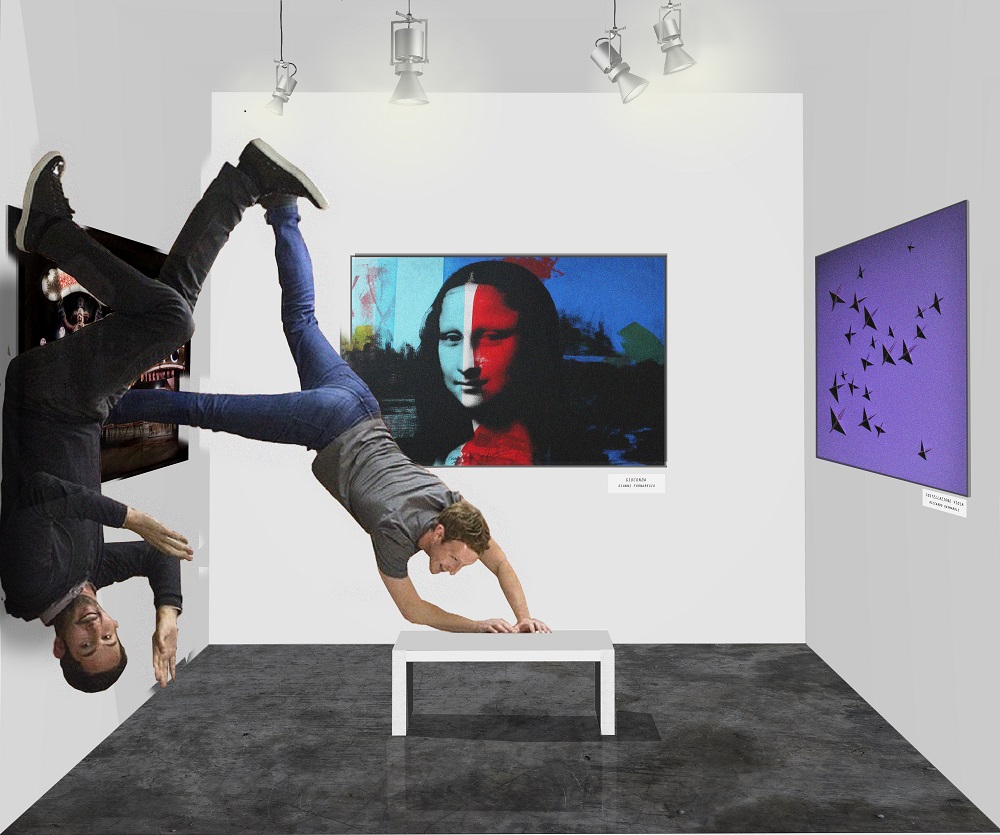 In occasione della settimana del Salone del Mobile di Milano, Kooness ha realizzato la prima Gravity Art Gallery al mondo. Gli spettatori verranno trasportati in un cubo all'interno del quale tutte le barriere spazio temporali vengono abbattute, rovesciando completamente le regole della gravità. Si potrà "fluttuare" all'interno di una mostra d'arte contemporanea come mai è stato possibile prima d'ora.
L'evento di inaugurazione dell'installazione si terrà questa sera dalle ore 18.00 presso il Caffè letterario Colibrì, in Via Laghetto 5 a Milano: un caffè libreria, un luogo dove assaporare cibi e bevande, ascoltare musica jazz e perdersi tra i libri e il verde del cortile, un posto unico dove staccare dalla frenesia della città, a un passo da Piazza Duomo.
La partecipazione all'evento è libera e gratuita.
Kooness.com è una giovane realtà italiana, che The Men Issue promuove già da tempo, una start-up web che vuole rivoluzionare il mondo dell'arte. Si tratta di una piattaforma digitale, fruibile tramite sito internet e "App", grazie alla quale è possibile acquistare opere d'arte online provenienti dalle migliori gallerie d'arte di tutto il mondo. L'idea di Kooness.com è voler democratizzare l'arte attraverso un approccio non convenzionale e un prezzo accessibile, grazie a un "Global Art Network" digitale con il quale il cliente appassionato potrà avvicinarsi al meraviglioso mondo dell'arte ed entrare in contatto con i galleristi, abbattendo le barriere spazio temporali. Per acquistare non serve entrare in una galleria d'arte, ma basta un semplice click dal computer di casa. Kooness ha sviluppato un'innovativa App, disponibile per iOS e Android, con tecnologia di realtà aumentata che permette di visualizzare un preview dell'opera nell'ambiente in cui si desidera collocarla. Nasce da un'idea di Lorenzo Uggeri, giovane imprenditore che, insieme all'amico Giovanni Moratti, ha deciso di mettere in pratica un progetto su cui lavorava da sempre che unisce le sue due più grandi passioni: l'arte e l'innovazione.
Per ulteriori informazioni: info@kooness.com, www.kooness.com 
During the next Design Week in Milan, Kooness will present the first Gravity Art Gallery in the world. Visitors will be transported in a cube where all the space-time barriers are broken down, with a complete overthrowing of the gravity laws. They will "fluctuate" inside of a contemporary art exhibition for the first time ever. The inaugural event will be this evening at 6 p.m. in the literary Caffè Colibrì, in Via Laghetto 5, Milano: a book/coffee shop, where to taste food and drinks, listen to jazz music and get lost among books and the green of the courtyard, a unique place for running from the crowd, one step away from Piazza Duomo. The event is open and free. 
Kooness.com is an italian web start-up, that The Men Issue has promoted for months, that wants to revolutionize the art's world. It's a digital platform, that allows to buy online artworks from the best art galleries in the world. The idea of Kooness.com is to democratize art through an unconventional approach and an affordable price, thanks to a digital "Global Art Network" that put clients and art dealers into contact, without space-time barriers. Just a click from your computer and you can purchase. Kooness has developed an innovative App, for iOS and Android, using an augmented reality technology that allows to visualize the artwork in the location you want to arrange it. It is an idea of Lorenzo Uggeri, young businessman that, with his friend Giovanni Moratti, has developed a project that combines his greatest passions: art and innovation. For further information: info@kooness.com, www.kooness.com