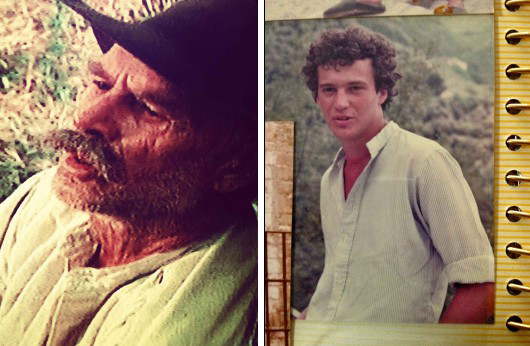 Ho sempre amato la camicia "guru". L'ho messa tanto negli anni del liceo (fine anni 70) quando, a modo suo, era anche simbolo di rottura con la tradizione. A Milano, andavano a ruba al mercato di Senigallia, dove si trovavano col colletto già scucito: a differenza di oggi le camicie guru erano, infatti, originariamente munite di colletto. Non vedo francamente limiti di età per indossarne una, anzi: a questo proposito ho un bellissimo ricordo di uno strepitoso e ormai già anziano Sterling Hayden nel film "Novecento".
Photo and styling by Alessandro Calascibetta, model Marius Hordijk (Ag. Fashion, Milano), Hair by Maurizio Lucchese. Location Masseria San Domenico, Savelletri di Fasano (Brindisi).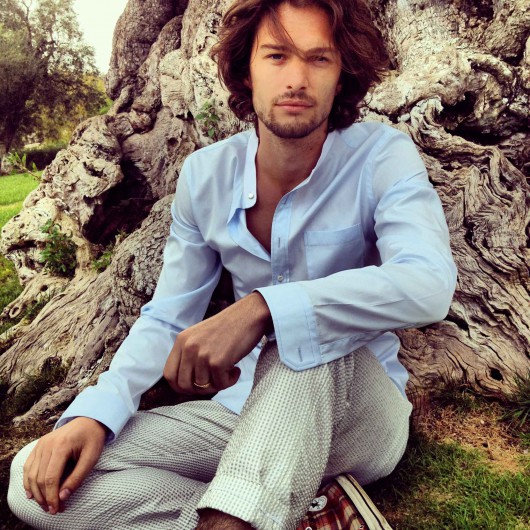 Camicia in cotone con collo a contrasto, Gucci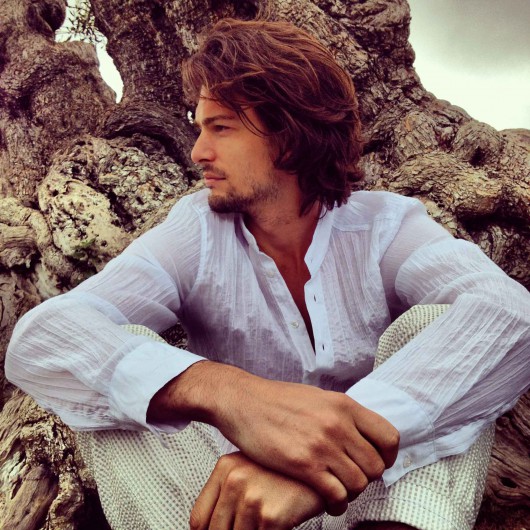 Camicia in cotone, Nara Camicie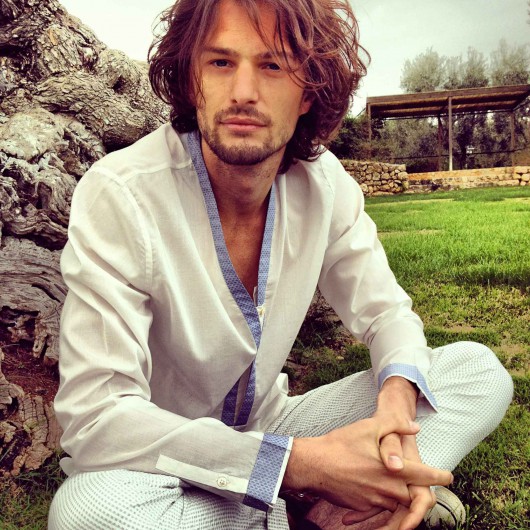 Camicia in cotone e seta con profilo a contrasto, Paul Smith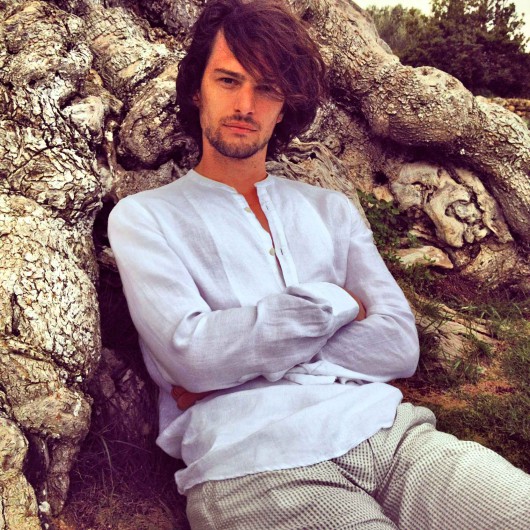 Camicia in cotone con plastron, Coast + Weber + Ahaus. In tutte le foto, pantaloni in seersucker Giorgio Armani
Shirt without collar: Guru effect.
I always loved guru shirts.I used to wear them a lot in high school, (late 70s) when they were also a symbol of innovation. In Milan, they were very popular at the Senigallia market, where you could have easily found them already collarless. In fact, originally, guru shirts came with collar. Honestly I don't see age-limits to wear a guru shirt, instead, in that regard I have a wonderful memory of an extraordinary even if aged Sterling Hayden, in the movie "Novecento".