Colore! Uno sfondo semplicemente blu e un pull di Malo rosso vivo e caratteri a contrasto: canoni estetici del pop, attualissimi anche oggi. Foto di Davide Cernuschi.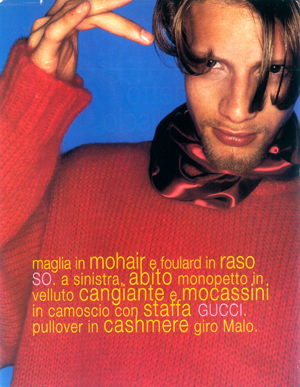 "HARPER' S BAZAAR UOMO", July 1995
Colours! A simple blue background, and a bright red pullover with contrasting characters by Malo: extremely pop and extremely up to date.Picture by Davide Cernuschi.